Customer service
Provide customized designing and manufacturing services to our clients according to their specific requirements, thereby maximizing their profitability.

Product quality
Product quality is the most important source where our client's trust comes from. It's also the most essential factor that guranttes the sustainable growth of our business.

Creditable operation
"JINGHENG" is not just a name, but indicates our spirit and mission to gain credit by providing premium quality and service to our clients since we know it is the good Creditability that stimulates the company's growth.
Advantages
Customized design
According to the different needs of customers, different physical properties of raw materials, and demands of procedures, we implements customized designs in order to provide the most professional and profitable solution for customers.
Advanced equipment
The CNC manufacturing centre mainly uses NEON, Doosan, Mitsubishi high speed machine tools. Digital control machine tools are made by NOMURA, Citizen, .etc. Auxiliary equipment includes laser cutting machine, wire cutting machine,precision grinding machine and so on.
Great reputation
Our products are widely used in different fields of furniture industry. Relying on advanced equipment, solid experience, we have obtained corresponding customer recogniton from our customers. Our long-term cooperators include BYD, FLextronics, GREE and many other great companies in different industries.
Testimonials
Never expected to have a good purchasing experience with a manufacturing company. The whole process is just a pleasant. Fast respond, reasonable quotes, great product quality and helpful service, what else you can imagine to get from a vendor? I'm so glad that we have established such a solid collaboration relationship.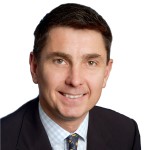 Wellbuilt Furniture Pty Ltd